Susanna Banks Art | Illustration | Pet Portraits | Children's Wall Art
Hello! I'm the face behind Susanna Banks Art. I make prints and bespoke art using a mix of monotype, illustrations, cut paper pictures, typography and colour. 
I'm influenced by my love of children's illustration, childhood memories and faith, written word and stories. I also really love your pets!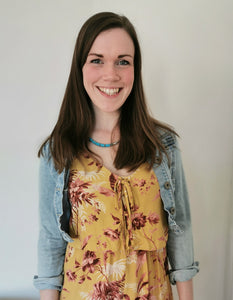 About Susanna...
I'm mum to Polly and Thomas, pet-mum to Jessie and Moon, and wife to Chris. When I'm not watching Peppa Pig, making top-hats or pretending to jump over pretend waves in the pretend sea in our not-so-pretend living room, I'm usually making or drawing!
The Boy Who Chased Rainbows
I've illustrated my first ever picture book! The Boy Who Chased Rainbows by James Doyle is a gorgeous little story about an Irish boy who wants to bring the colour back to his sad little village. The illustrations are a combination of collage, hand drawn, and digital illustrations. I had so much fun making it!